Looking more polished comes down to the little things. An uneven hemline or a stray thread might seem small, but it makes you look less put together all the same. However, looking more polished doesn't have to be a huge ordeal. Here are 16 easy tips to help you look more polished instantly:
1. Have go-to neutral shoes
Everyone should have at least one pair of black flats. They go with everything and can be dressed up or down. Depending on how formal your office is, you might also find it helpful to own a pair of nude heels, which also go with everything.
2. Own at least one little black dress
A little black dress can be worn to everything from an important meeting to a formal event, making it one of the most versatile pieces in your closet. Plus, black is a universally flattering color, and who doesn't love that?
3. Banish visible panty lines
Choose seamless underwear to eliminate panty lines no matter how tight your leggings are. These panties are made with thin fabrics and laser-cut edges to get rid of unsightly seams. If you'd like to give your figure even more support, then invest in some shapewear that will boost your booty without showing under clothes.
4. Steam your clothing
Ironing is time-consuming and not all garments can be ironed. Instead, get a personal steamer that you can use on all types of clothes. It's way faster and more versatile than ironing, and doesn't require a clunky ironing board.
5. Remove fabric pills
Give your clothes a new lease on life by removing pills from the fabric with a defuzzing tool. Not only is it super satisfying to use, it will also make your clothing look practically brand new. No one will ever guess that your sweater is actually five years old.
Also Read: The Perfect Look: The 5 Best Methods For Long, Dream Eyelashes
6. Keep hem tape on hand
Pretend like you went to the tailor by keeping hem tape at home. This no-sew solution lets you quickly shorten pants that are too long so you can wear them out of the house without having to take them to a tailor or sew them up.
7. Carry a Tide pen everywhere
Banish stains right when they happen with a Tide pen instead of walking around with a splotch on your shirt all day. Keep one of these handy devices in each of your bags so you're never without one. They work so well you might not even have to treat the stain when you get home!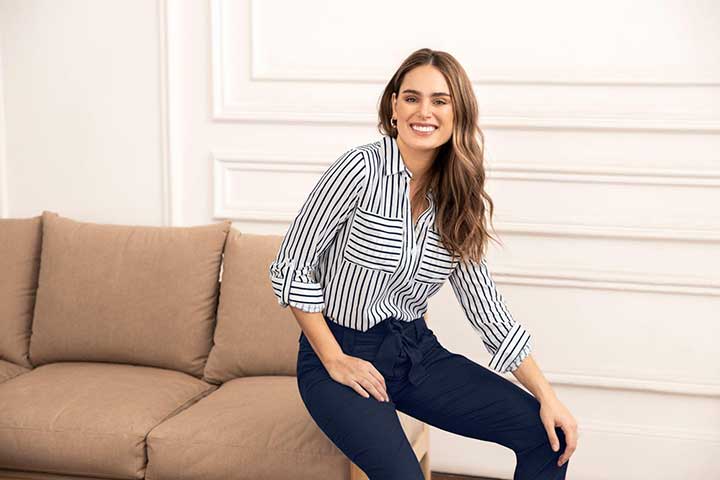 8. Avoid the oversized look
Sure, the oversized, slouchy look can be cute, but it's basically the opposite of polished. Avoid very baggy clothing and make sure that you're not sizing up. However, you can wear garments such as wide legged pants by pairing them with a more tailored piece, such as a slimming blouse.
9. Stop bra straps from showing
Speaking of underwear that shows, you can stop your bra straps from peeking out by getting yourself a racerback bra converter. These devices pull your straps together in the back to stop them from slipping off your shoulders, which means you don't have to worry about your straps falling out of place.
10. Keep a selection of belts
Belts keep your pants from falling down and create the illusion of a waist on baggy dresses, and there's nothing more polished than that. Keep a selection of belts in different lengths and widths on hand so you'll always have one to match your outfit.
Also Read: Hand Care: 7 Tricks To Keep Them Beautiful
11. Opt for stretch pants
Skinny pants tend to look more polished than baggy ones, but they can be kind of uncomfortable to wear, especially if the fabric is stiff and cuts into your legs. Instead, opt for stretch pants in a thinner fabric that will move with you throughout the day. You'll look polished while still being comfortable.
12. Throw on a blazer
Wearing a blazer instantly elevates every look, from a pantsuit to athleisure. Get yourself at least one well-fitting blazer in a classic solid black to round out your wardrobe. If you love the blazer look, then consider getting more in different colors or even some prints.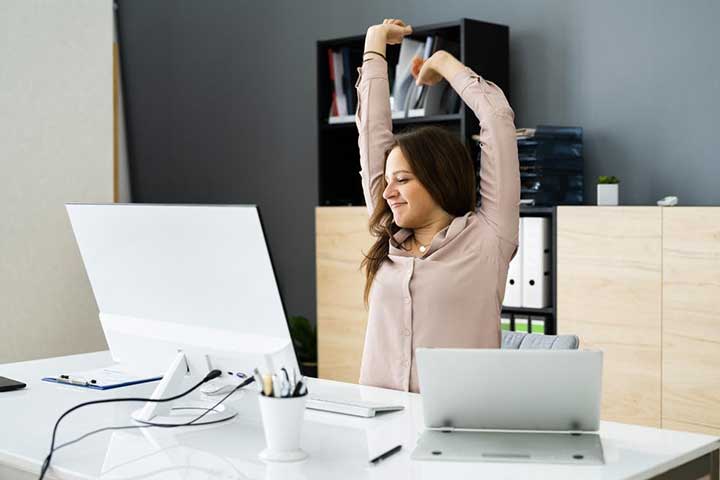 13. Watch your posture
Slouching will make any outfit look unkempt, so practice standing up straight and walking around with your head held high. You don't want to look stiff and unmoving, but you also don't want to hunch over like a caveman. Practice in the mirror if you need some help getting your posture right.
14. Give your leather goods some TLC
Scuffed, discolored leather is the opposite of put together. Keep your leather shoes, handbags and belts in good condition by frequently cleaning and conditioning them with leather supplies. A little bit of elbow grease can make your leather goods look almost new in just a few minutes.
15. Take care of your nails
Well-groomed nails help you look put together. They don't have to be polished (though that, of course, is a bonus). Focus on keeping your nails trimmed and shaped and then add on polish if you feel like it. If you bite your nails, painting them in bitter-tasting polish can help you stop the habit.
16. Blend your foundation with a sponge
Get a flawless, skin-like finish by applying your liquid foundation with a wet makeup sponge. The sponge buffs away finger and brush lines for a natural finish that really does look like your skin. If you've never tried a makeup sponge before, get ready to believe the hype.
Even just one of these tips will help you look more polished—and if you're feeling ambitious and implement them all, you will absolutely elevate your look immediately. Try these 16 tips to look more polished and you'll soon be getting compliments on your new look.
Also Read: Basic Beauty Tips That You Should Not Neglect After The Summer