Behind The Glass: How To Stay Safe From The Sun
Graphic created by Glass.com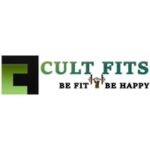 Cult Fits
https://www.cultfits.com
CultFits is a resource which provides complete information regarding Fitness, Health, Fashion, Lifestyle, Proteins & nutrition's, Diet and also shares the Do's and don'ts for maintaining proper Fitness and Fashion.
We know mustard seeds and sauce for their spiciness and the unique taste they bring to our various seasonings. But did you know that...
Whoever started eating a box of chocolates and couldn't stop until they reached the end of it? Or did it run back to the...