Behind The Glass: How To Stay Safe From The Sun
Graphic created by Glass.com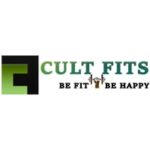 Cult Fits
https://www.cultfits.com
CultFits is a resource which provides complete information regarding Fitness, Health, Fashion, Lifestyle, Proteins & nutrition's, Diet and also shares the Do's and don'ts for maintaining proper Fitness and Fashion.
Do you know when you don't know how to choose between two possible ones and make a list of pros and cons? Here is...
Don't be shy. Dare to do strength training. With a bit of help, you'll learn to love the benefits.Healthy bodies also need strong muscles....