Behind The Glass: How To Stay Safe From The Sun
Graphic created by Glass.com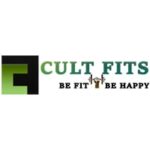 Cult Fits
https://www.cultfits.com
CultFits is a resource which provides complete information regarding Fitness, Health, Fashion, Lifestyle, Proteins & nutrition's, Diet and also shares the Do's and don'ts for maintaining proper Fitness and Fashion.
What we eat can undoubtedly influence our health in the short and long term. Not all foods can be consumed indiscriminately. On the contrary,...
For parents with children who have anxiety, you have likely heard of Brillia medication — a natural over-the-counter treatment option for mild-to-moderate conditions. You...