Health Write For Us to Cults Fits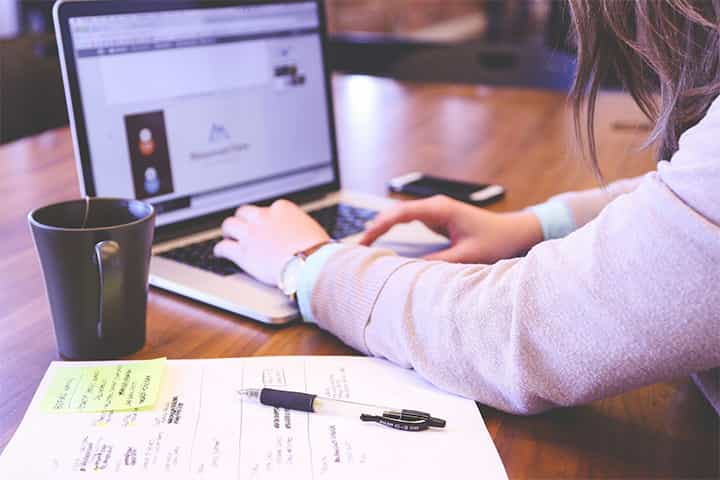 Health Write For Us to Cult Fits Blog, we are providing an excellent opportunity for technical content writers, Healthcare professionals, Researchers, Doctors, Dietitians, Fitness nutrition specialists and new authors to write for us on the topics related to Fitness, Fashion, Beauty tips, Protein, Weight loss, Hair and Skin Care, Recipes, Hairstyle, Lifestyle, Travelling, Workouts, Diet and Nutrition Food, Dental, and it is a never-ending category list.
Our main aim at cultfits.com is to share carefully researched, well-written information for our avid audiences on a global scale. We mainly focus on the topics related to Health and Fitness tips, successful Treatment and Therapies in the modern world, Weight Loss methods, Balanced diet and nutrition and many more issues which you think will be relevant to our blog.
You are always welcome to "write for us" if you think you have well-valued opinions and great insights which will help our global audience. If you like our blog and interested in contributing to us you can easily reach our publishing team and get your well-written articles published. To know the procedure of the guest post contribution please contact us at cultfits07@gmail.com
Preferred Topics – Write For Us Health
Disorders and Conditions
Diagnosis and Therapy
Body Location/Systems
Mental Health and Behavior
Health Condition In Demographic Groups
Addictive behaviors
Poisoning, Toxicology, Environmental Health
Surgery and Rehabilitation
Transplantation and Donation
Genetics/Birth Defects
Complementary and Alternative Therapies
Personal Health Issues
Food and Nutrition

Wellness

and Lifestyle
Preferred Topics – Fitness Write For Us
General Fitness
Weight Training
Water Aerobics
Endurance
Cross fit
Stretching
Circuit Training
Cardiovascular Exercises
Pilates
Weight Loss Products & Reviews
Fitness Tips For Beginners
Best Home Workouts
Preferred Topics – Fashion & Beauty Write For Us
Men's Fashion
Women's Fashion
Hair Styles & Makeup
Eyebrows shaping for women
Nail care
Lip Care
Skin Care
Fashion Products Reviews
Beauty Products Reviews
Guest Post Submission Guidelines For Cults Fits – Write For Us Health
After submitting your content to Cult Fits, our editorial team will review it to make sure the article meets the below guidelines.
Content Requirements For Articles
There must be at least 1000 words in the content more than that is considered as good and also helps for ranking on google.
The content must be unique and should not be copied from others. There must be no plagiarism.
Grammer check and Spell check your article before sending it to us.
There must be an Author Bio at the end of the article
Authors must include a proper SEO optimized Title and Description
Image Guidelines For Guest Posts
Minimum the contributors must send at least one image
The image must be in HD quality
The image must not be copyright
FAQ'S – Frequently Asked Question By Authors On Contributing A Guest Post
1. How Long My Article Will Be Live On Cultfits.com?
The article once published on our blog remains for a lifetime, until and unless the same content is published on a different blog. If we find you submitted us the same article from the other website, then the article will be removed without any hesitation.
2. What Are The Topics I Should Write?
You can write the topics related to Fitness, Fashion, Beauty, Weight loss, Diet and Nutrition and Recipes, Health Tips, Hair & Skincare etc.
3. Will You Accept The Articles Which Are Irrelevant To Your Blog?
The articles which are irrelevant to our blog will be rejected without hesitation. Please contribute the relevant articles which add value to our website.
4. What Should Be The Word Count Of The Article?
We consider the articles above 1000+ words. With better word count, there are chances to be ranked on search engines.
5. How Can I Know You Published My Article?
Once the article published on our website, we will let you know through the mail, and we will share the live URL of the article.
6. Do You Accept The Infographic Submissions?
Yes, We accept infographics. But the infographic should be well optimized and well researched.
7. Can I Become An Author Of Your Blog?
Of course Yes, You can become an author if you contribute well-written articles quite often.
8. Will Edit My Article After Publishing?
Yes, we reserve right to edit the posts. if we find any minor grammatical errors or the post lacks clarity and style. To avoid such situations, please check before you share us the final draft.
9. Should I Have To Do Keyword Research Before Submitting The Final Draft?
We appreciate your effort if you take time and place the most searched keywords in the article. It helps our blog to rank in the search engines.
10. I Like To Submit The Guest Post To Cultfits.com. What Is The Process?
After the article follows all the rules and guidelines of the Cult Fits, then you can send it in the form of a word document or Google document to cultfits07@gmail.com. After that our editorial team will do a review the article which was sent by you. If there is a change required we will contact. Otherwise, we will publish it in 24 hours.
For any information and ideas that you are interested in sharing with Cult Fits, we are always open to you, and you can contact us at cultfits07@gmail.com.
How To Find Our Health Write For Us Page On Google Search Engine?
If you are interested in contributing the guest articles related to Health Niche, then type in the google search bar using the below search terms.
"health blog write for us"
"health write for us guest post"
"health blog write for us"
"health write for us"
"write for us" wellness
"fitness guest post"
"fitness write for us"
"write for us" health tips
"weight loss write for us"
"write for us beauty tips"
"skin care write for us"
"health and beauty write for us"
"hair write for us"
"write for us lifestyle"
write for us health and

fitness
For all Advertising options, Guest Posts, Product Reviews you can contact to Cult Fits at cultfits07@gmail.com